Bert Gor - #1 Ranked Short Sale Agent in the State of Illinois. More closed short sales than ANY other individual agent in 2007-2016 Bert Gor with RE/MAX and The Short Sale Group, Inc., have closed over 350 short sales to date. (MLSNI 11/2017)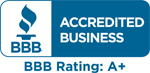 Read our latest press release:
Bert Gor Identifies IRS Tax Loophole That Will Help Thousands of Underwater Homeowners Nationwide
Featured in Chicago Agent Magazine twice!
Who's Who in Chicago Real Estate
Who's Who in Chicago Real Estate
Only acceptable outcome.....
Our #1 Goal is to help you sell your home and you do not owe a dime. We have accomplished this over 350 times since 2007.
Most short sales fail because the seller hired the wrong Realtor. A seller has one shot at a successful short sale. When you have a toothache you don't go to your podiatrist. When you need a short sale you need to hire the proven expert - Bert Gor.
Why hire anyone else? We get your lender to pay for all associated costs with the short sale, including the Realtor, a short sale attorney, and get the bank to pay for all the closing costs.
With a "correctly" processed short sale, and as long as you have a legitimate hardship, we can help you sell your home and have....
The shorted amount forgiven-nothing to pay later (in writing)
No deficiency judgment and the foreclosure dismissed
No income tax to pay on the shorted amount
Your credit saved and some cases buy again immediately
With us.....
All our approvals are in writing/in advance-no surprises
We are true HAFA short sale experts
A+ Rated with the Chicago Better Business Bureau
Certified Distressed Property Experts
We only list your home if we are 95%+ confident the short sale will get approved and you get to walk away in the end.
Did you know that........
It is almost never too late for a short sale.
That you can never be "too far upside down".
That it is not a "requirement" that you are past due.
A short sale is FAR better on credit than a foreclosure.
Bert Gor & The Short Sale Group, Inc. is an Illinois Licensed Real Estate Broker. We have closed over 350 short sales to date.
Our services are always 100% paid by your lender or mortgage company.
You will NEVER be asked to pay anything upfront or to contribute to the commission on the sale of your home. Our company gets paid only if your lender approves your short sale. In the last 7+ years, we have closed more short sales than ANY other individual Realtor in the State of IL.
Do you need a short sale on your "primary" residence? If so, we can just about guarantee you an approval where you will not owe a dime or have any income tax to pay. There are very few exceptions, but we can address them prior to us even listing your home. Call Bert Gor direct right now at 877-335-2040 to get your questions answered.
We have the experience and the know how to get the banks to approve your Short Sale. Even after others have failed, 9 times out of 10, it is not too late.
This is not a gimmick. We are not investors that are going to buy your home. We are not one of those places that say "We Buy Any House in Any Condition" and then leave you hanging. We are licensed by the State of Illinois to do what we do. Short Sales have been going on for many years, but most Real Estate Agents hate doing them. We LOVE them and it is all we do! We will not lie to you and we will treat you with respect. Call Bert Gor direct today at 877-335-2040.

Legal
The information contained in this website is intended to be used for informational purposes only and to provide a general overview of the topics described herein. The Mortgage Forgiveness Act of 2007 provides tax forgiveness to primary residence sellers who qualify. As part of our service, we have tax professionals we can refer you to discuss your individual situation with at no cost. Bert Gor, The Short Sale Group, Inc., and RE/MAX Professionals Select make no representations or warranties concerning potential tax or legal consequences relating to any final disposition of any property. Clients are advised to consult with a tax professional regarding the potential tax consequences for their particular situation. Bert Gor is providing a service in response to a complex situation and offers a recommended solution where possible. Nothing is represented as tax advice to our clients as every situation may result in different tax consequences. Bert Gor, The Short Sale Group, Inc., and RE/MAX Professionals Select is not a law firm or an accounting firm and regarding any specific questions relative to any transaction, we strongly encourage all parties, agents, and brokers involved in a transaction to seek such advice from a professional adviser.